We describe our classes as a tangle party brimming with camaraderie. Our ZenBeez says it's changing their lives. With every stroke of the pen, our minds clear and we connect with our true and best selves. Through this shared Zen experience, our Zenbeez develops an unshakable bond with one another. Friendships are made and relationships are built. We laugh, we cry, we create, we grow — and we do it together, as a community. Anyone can create a Zentangle, you don't need any artistic skills. Our tanglers are from varied backgrounds, age groups and experience levels. Zentangle is for everyone. Come join our tangle party! Take your artistic journey one stroke at a time to find your creative soul.
- Sandhya Manne
I had always been artistically inclined, even in childhood, I enjoyed a variety of arts and crafts. Creating art filled me with happiness and satisfied the very core of my being. However, in 2010 we were living in the USA a country new to me with two small children, no help, very few friends, and hardly anyone among them sharing a similar interest in art. It was an extremely difficult and stressful situation. Things changed when I discovered Zentangle and met like-minded people. I have been captivated ever since because it was just what I needed to keep my creativity alive, to connect with myself, and to get myself into a quick zen mode. I enjoyed creating it, and amidst all the motherhood mayhem it gave me instant gratification, self-confidence, and contentment. 
In 2011, I became India's first Certified Zentangle Teacher. I have since taught thousands, sharing this amazing art and its gifts with others, both in the US and India, through community colleges, art associations, schools, corporate sessions, private sessions, group classes, online classes. I now regularly host free Zentangle lessons on YouTUBE, Instagram, and Facebook.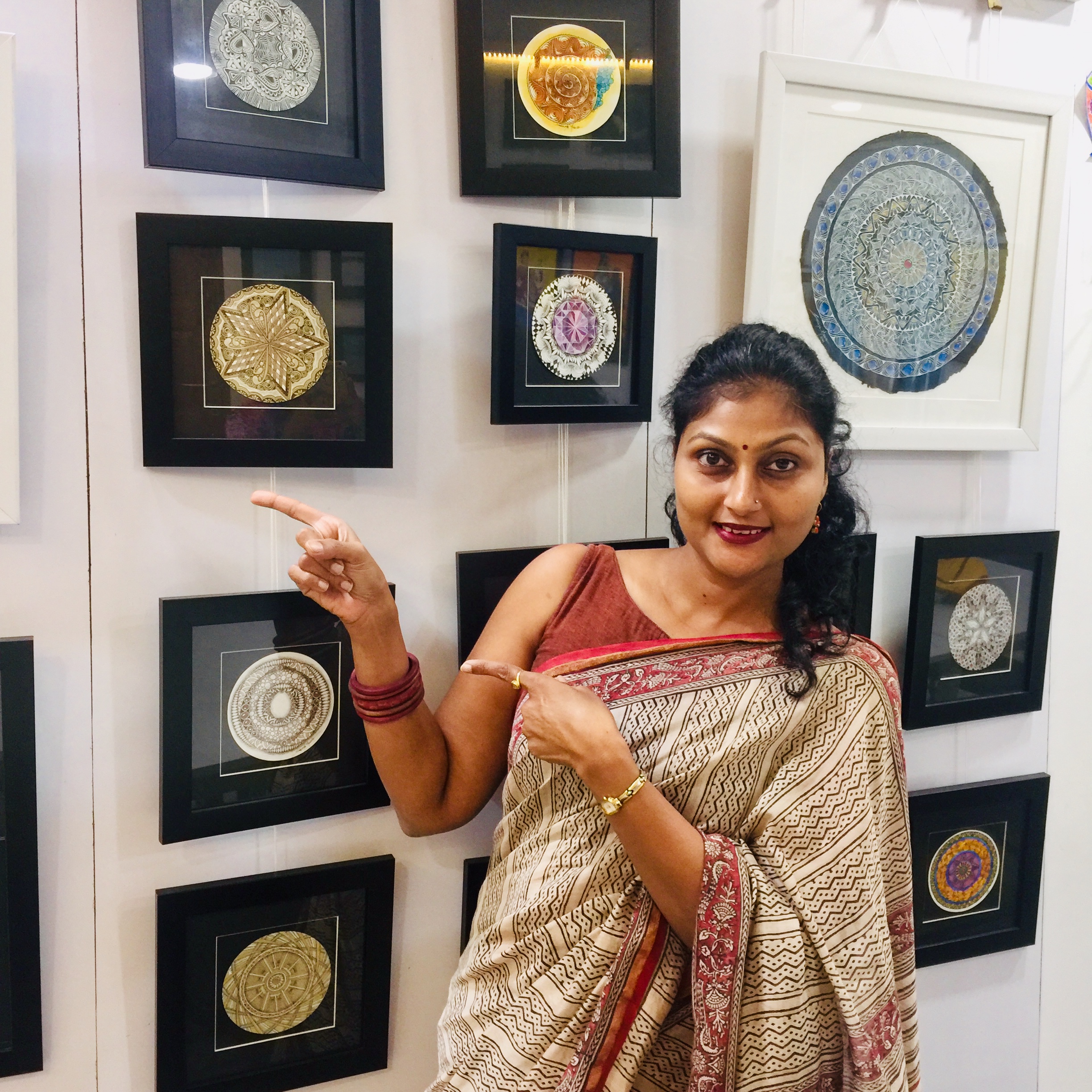 Sandhya, Zentangle has got me through the most painful year, physically, emotionally and spiritually, I have followed you and your real time, gently, clearly narrated videos are my favourite, we literally draw away the rain. In the hard times I know I am stacking up more joy ready for when I can use my hands.Thank you for getting me through 2020, Namaste!
- Debra Moss
Wonderful! You always choose tangles that go so well with each other! It was so nice to be able to see your live presentation yesterday, and then to see the tile featuring the tangle today!
- Nancy Garnet
Thank you very much for the wonderful workshop. It was a pleasure working with you. You are a very gifted teacher. In October, I discovered your studio and your free Zendalas workshop on YouTube. It was such a joy drawing and creating these little beauties on a daily basis. Thank you very much for all your work. Greetings from Switzerland.
- Heidi Oeggerli